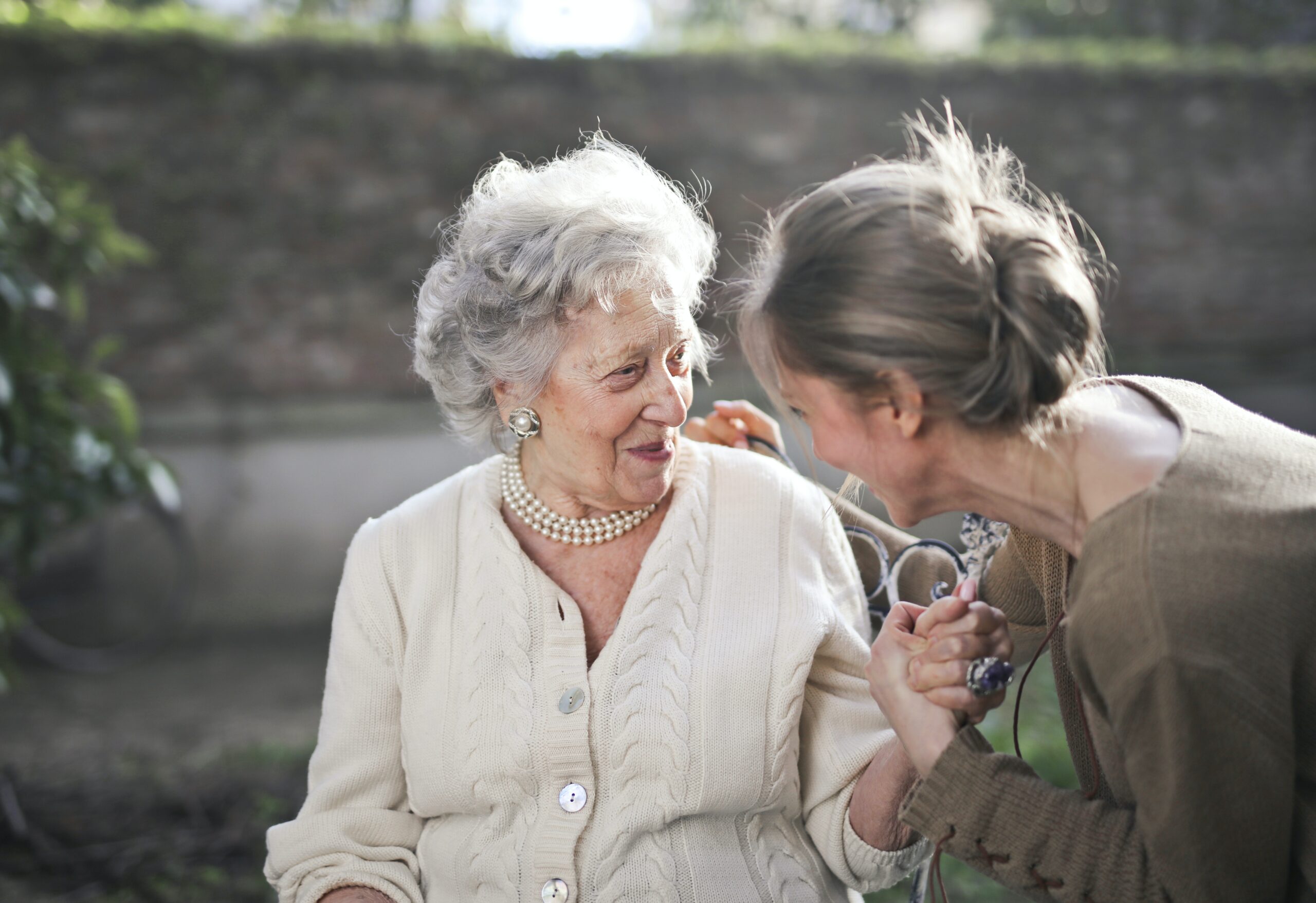 Have you heard? September is National Healthy Aging Month! It's a great reminder of the importance of regular health check-ups, which are fundamental for detecting and managing potential health issues early on.
Routine screenings, vaccinations, and consultations with healthcare professionals can help prevent and manage chronic conditions, ensuring a higher quality of life as we age. Let's take a look at some ways to make sure you are giving your body the support it needs.
Get the Most From Your Greens
It's never too late to start a healthy eating plan. As you age, your dietary needs change. Take time this month to reassess your daily food and drink intake. What are some easy changes or adjustments you can make to incorporate more nutritious foods into your diet? What are some unhealthy foods you can reduce or eliminate?
Eating nutrient-dense foods like fruits and vegetables can help fuel your body instead of stressing it. Be sure you're drinking plenty of liquids to stay hydrated. The average healthy adult should drink about 15.5 cups of fluids a day (for men) and 11.5 cups of fluids a day (for women).
Another aspect of healthy living is avoiding harmful substances such as alcohol and smoking. These habits are known to increase your chances of heart disease and stroke, among other life-threatening illnesses.

If you want to get back on track with your diet, then consider a consultation with a nutritionist who can provide you with an individualized plan.
Stay Up-to-Date on Regular Check-Ups
Many health conditions are treatable if you're able to detect them early. That's why it's important to not skip your regular check-ups.
At HeartCare Associates of CT, we strongly believe in wellness visits to prevent any major heart issues. Our team of cardiologists can evaluate, diagnose, and treat nearly any cardiovascular concern from heart disease and peripheral arterial disease to angina and heart attack.
Many people are completely unaware that they have high cholesterol and/or blood pressure – two common heart conditions. You may feel perfectly healthy and still have one of these underlying issues. Meeting with your doctor regularly to monitor your heart can help you discover these conditions before they become more serious.
Regular check-ups are especially recommended if you have health issues that run in your family.
Start Moving Toward Your Goals
National Healthy Aging Month is a great time to get motivated and get moving. Exercising and staying active as you age has many benefits to preventing, delaying, and managing chronic diseases. It can help you maintain stamina and even improve your brain health. Being physically fit reduces your risk of falling, which can cause severe injury.
Don't stress about how much exercise you add to your regular routine. Even just 22-30 minutes a day of exercise such as walking or muscle-strengthening activities (at least two days a week), can make a difference in your overall health.
Studies suggest that people who exercise regularly live longer. Physical activity is also linked to a better quality of life. Furthermore, a study of adults (40 and older) revealed that those taking 8,000 steps or more per day, compared to 4,000 steps, were at a 51% lower risk of death from all causes.
Beyond Your Body
It's easy to forget that wellness includes more than just your physical health. Don't forget to care for your mental and emotional well-being. These aspects of your health are vital to the quality of your life and how fulfilling it is.
Part of honoring your mental and emotional health includes expressing your thoughts and feelings through constructive outlets. It also includes practicing stress management techniques, being able to accept and forgive yourself, and reaching out for support.
To stimulate your mind, consider taking courses or workshops on topics that excite you. Pick up a new book that expands your imagination or teaches you new lessons. It's important to exercise your mind just as much as your body.
Don't assume that forgetfulness is a normal part of aging. If you notice changes in your memory, increased confusion, or difficulty communicating, it's important to address these symptoms early on. If you do show signs of dementia, your primary care doctor can provide a diagnosis and offer some ways to manage it.
Sharing in Social Circles You Care About
Part of a healthy lifestyle as you age, is maintaining a positive social life. This can include being active in your community, family, or a close friend group. Maintaining relationships with others and building a support network is important to the overall quality of your life.
By contributing to your community, you're building a sense of belonging and adding deeper levels of purpose to your life. If you feel like you could use some more socializing in your life, then consider volunteering for your community. Offer your personal talents and skills as a way to help others.
Plan a fun get-together or trip with your friends or family members. Schedule a weekly meet-up for coffee, dinner, or a walk in nature. Socializing provides you with a group of like-minded individuals who can offer help and encouragement when you need it most. Plus, it feels good to help others and be there for them too.
Together you can offer motivation to stay healthy and active. You're more likely to stick with, and reach, your goals when you have a workout buddy.
Get Ready to Make the Most of September!
It can be hard to keep up with how quickly time flies. Make National Healthy Aging Month your time to check in with your health so it doesn't slow you down. As we age, our body naturally changes. It's easy to forget to stay on top of our regular check-ups.
This is the perfect time to schedule an appointment with one of our expert cardiologists. Heart disease is the leading cause of death in the United States. Luckily, it is preventable and treatable if detected early on.
Don't wait to take action toward better health this month. Let us help you gain peace of mind for you and your family by scheduling an appointment here.