I am so happy that I chose The Vein Center for the vein problems in my legs. I put it off for a while because I was very skeptical of the results and the procedure itself. I can't express how thankful I am that the procedure went so smoothly with zero issues. The results are awesome and my legs feel great! Tom Rank, Dina Pacheco and the staff are top notch and take pride in what they do. Thanks again Tom and Dina. You guys are the best!
I am so grateful you referred me to Tom Rank for the vein problems in my legs. He and Dina are an incredible asset to your team! They explained the non-surgical procedure to me in a professional, yet down to earth manner that I understood. When I came in, I was suffering from ugly, protruding veins, pain swelling and blood pooling in my ankles from rupturing in the veins. My legs felt like heavy weights most of the time. I also suffered severe nocturnal leg cramps.

During the painless procedure I was completely at ease; I felt almost immediate relief in pain and swelling. I finished in November and all the unsightly bumps and discoloration are gone, and best of all, the night cramps have subsided considerably.

It's true… HeartCare Associates really does care for the all-around well-being of its patients. Again, thank you and your wonderful staff for taking such good care of me. Wishing you all health, happiness and continued success!
I have been a patient in the vascular department for RFA, Phelbectomy and Sclerotherapy. My case was a rather complex one and required extensive care and treatments. I have almost completed my visits here and am so pleased with the results – not only cosmetically but more importantly physically. The team exhibited much patience in every aspect to ensure good results.

I have had complete confidence in the team – Tom R., Dina, Michelle and Andrew. They not only have demonstrated expertise and professional capability but have also shown care and concern that I was comfortable. Each one performed their given tasks with perfection and always with the patient in mind. All questions were answered with respect and courtesy. All four of them demonstrated warmth and friendliness and made the environment very pleasant.

Would heartily recommend this group not only for the great job they did, but for being a really special group of people. They are a wonderful asset to your staff here and hopefully they are affirmed in the great work they are doing in the medical field and healing ministry here at HeartCare. Wishing you and the vascular team many blessings in all your undertakings!
To whom it may concern, My name is Leandro and I began to see Dr. Thomas Rank for the treatment of varicose veins. My first appointment with Dr. Rank was in August 2013. We met and went over my issue and my concerns. Dr. Rank explained the options to me, and together we mapped out a treatment for my varicose veins. I am five months into the treatment, which has included laser procedures and vein removal outpatient surgery. If I said I am satisfied, that would be an understatement. My varicose veins have disappeared and my leg looks as good as it used to! I cannot thank Dr. Rank and his staff; including Dina for the support and caring given me during my treatments.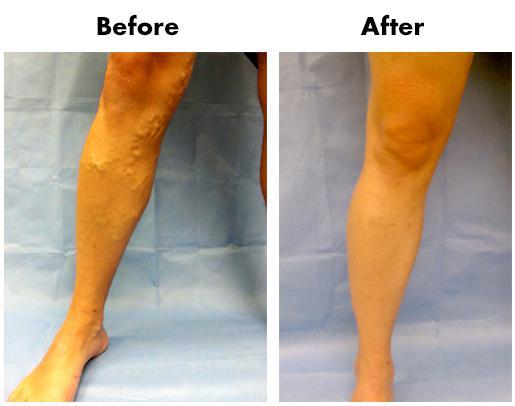 "The veins in my legs looked like a roadmap before I found the Vein Center at HeartCare Associates of Connecticut! I was self-conscious, embarrassed to wear a bathing suit, or even shorts, for that matter. As a healthcare provider myself, I wanted to find a center that would give me the same great level of care I give my own patients. My experience with this incredibly competent group of clinicians was superb! The entire team, from the physician and advanced practice nurse, to the ultrasound technicians and the coordinator, left me with that "warm, fuzzy feeling" you rarely find these days....people who will do everything they can to make your experience positive. I was also pleasantly surprised to discover that my insurance covered my procedures due to their medical necessity and that even though each step of the process required very specific documentation and prior authorization, I did not have to lift a finger - all part of their client services. Lastly, I live almost an hour away from the Vein Center and required numerous treatments. But I would make those those trips again in a heartbeat because of the wonderful care I received! A special thanks to Tom, Nancy, and Dina! You guys are awesome!"
Choose your preferred location